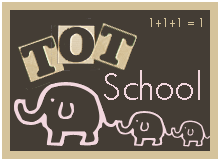 ~ Sunshine Girl is 47 months old and Baby Boy is 20 months old. ~
What a fun week we had with the letter N. Here are a few of our activities from the week:
~ N is for Nest ~
Sunshine Girl and I discussed birds and how they make nests to lay eggs. We took a walk outside with a little paper bag basket that we had made and gathered straw for our nests like the birds do. Actually, we saw some birds gathering straw from our garden this week. Sunshine Girl glued the straw to a nest on the letter N and painted a bird and some eggs to add to the nest.
We played letter N games from Confessions of a Homeschooler, made & ate Rice Krispie nests, dyed eggs using natural objects, and planted grass seed in egg shells. (Read more about our adventures with eggs here.)
We played an ABC game using an egg carton. I had written letters that Sunshine Girl has worked on in each space of the carton. We placed a pompon into the egg carton and shook it up. Sunshine Girl would open it and see what the letter was and then find the letter puzzle piece and its match on the floor.
~~~~~~
~ N is for Noodles ~
Using the letter N template from DLTK, we painted and glued noodles to the letter N. We played and scooped noodles too. We were going to paint with noodles but it just didn't happen for some reason.
~~~~~~
~ N is for Numbers ~
Using nest cards from Confessions of a Homeschooler (link at the end of post), Sunshine Girl would count the eggs, match the number with the same number of jelly beans, and then we would write the number. She wanted to write a few herself as you can see. She copied my numbers on the cards except for 2. She did that one on her own. Yes, the one that looks like 5. It's backwards but it was so precious that I didn't have the heart to tell her.
That led to her wanting to write on her own with a permanent marker. That's a really big deal around here. ;)
We also played number games with eggs. I saw this one somewhere online but I can not remember. So if you know who this game came from or if you stumble across it online, please let me know so I can give credit to her.
We hid eggs around our living room with slips of paper containing a number. Sunshine Girl would find an egg, open it, and place stickers corresponding to the written number onto the egg.
~~~~~~
~ N is for Nature ~
As the temperatures continue to warm, we are spending more time outside. We have also revived our nature table. This week we had a nest, a basket of our gathering straw for our nest, and books on baby animals.
~ Helpful links for this week ~
I am so thankful that so many people are willing to share information with us busy moms. Here are the links for some of this week's ideas.
Confessions of a Homeschooler ~ Letter N activities
Simple Mom ~ Dying Eggs with Natural Dyes
Delightful Learning ~ N activities
No Time for Flashcards ~ N activities
Homegrown and Beeyoutiful ~ Egg Grass Activity
His Mercy is New ~ Rice Krispie Nests
~ For more Tot School posts, be sure to visit 1+1+1=1 ~